And now, as promised, the second crazy/fun event of my photo-less weekend.
My husband and I celebrated our first anniversary.
As did our as yet unborn baby (whom we affectionately call Muggy. There's a story behind that).
Yes, we've just been married a year and I'm all of 7 months pregnant. We're insane but we're happy.
So since we didn't have a ton of money to jet set to California as we wished (nor did we have the vacation time at work) we opted to have a nice weekend closer to home.
Bloomington, Indiana if you didn't know is a somewhat small college town in Southern Indiana, the college being Indiana University. You might have heard of it. While it isn't the number one travel destination in the country (or even in Southern Indiana) there actually is a lot to do and a ton of good food to be had. So I thought I would share our experience and give you some recommendations in case you ever find yourself needing an inexpensive weekend away.
I'll start with the food (naturally):
Samira This is the top-rated restaurant in Bloomington. It offers Afghani and Middle Eastern cuisine (which I'd never tried before) and a relaxed, comfortable environment. The food was amazing. If you go, I highly recommend the Chicken Manto (dumplings on basmati rice with a yogurt sauce) and the baklava. When you're given a choice between soup and salad, skip the salad and go with the lentil soup. After trying my husband's I regretted my out-of-character decision to make the healthy choice of the salad.
Lennie's This restaurant and brewery is also highly rated online. My husband and I split one of the best pizzas we've ever had (we went with the Hoosier Harvest specialty) and my husband (ok enough with spelling that out, his name's Luke)  enjoyed a flight of beer samples while I enviously stared on. I did try the tiiiniest sip of the Java Porter which was amazingly smooth and creamy with no bitter aftertaste. I can't resist a good java beer. They also have several IPAs to choose from if you're into that kind of thing (weirdo. Just kidding loooove yoooou). If you love pizza and beer Lennie's is your kind of place.
Square Donuts Ok, so we didn't actually go to this particular Square Donuts (we stayed at a bed and breakfast so naturally we had breakfast there) but there is a Square Donuts nearer where we live and they're just plain good. It's kind of a first-come first-serve place, so they just close when they're out of donuts for the day. If you're a midnight-donut person (I can eat donuts morning, noon and night personally) this isn't your jam, but getting there a little earlier is worth it.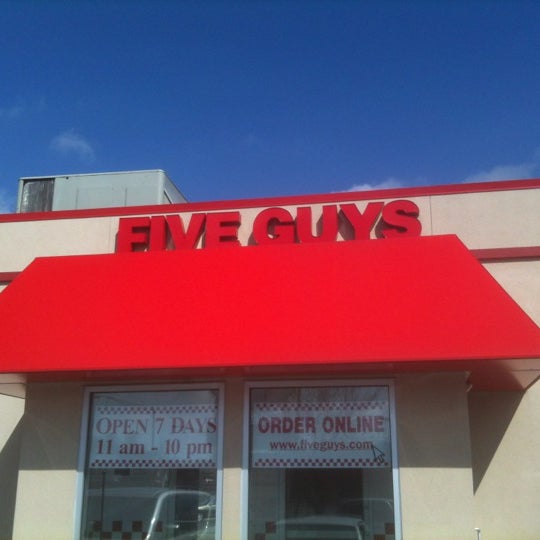 Five Guys This obviously isn't a B-Town original, but Five Guys is delicious, let's be real. If you're in the mood for a juicy cheeseburger and perfectly crispy natural fries, just go to Five Guys. I haven't experienced any of the local hamburger joints so I can't recommend them, but I'm sure if you were feeling adventurous Bloomington would have plenty of juicy burgers to offer. And probably a pint to wash it down with (with which to wash it down- dang it!).
There were a couple of other places that made our to-do list that we didn't get to scratch off. The menus we looked at online sounded appealing but you can only pack so much food into a weekend and the next day we were off to Nashville, IN. So here are a few more choices that, if they were to be terrible for some reason, don't blame me!
Besides all the great food, there's lots more to do in Bloomington. As far as where to stay, I can only recommend the Grant St. Inn. It's a bed and breakfast downtown near all the action, but it feels far enough removed that you can relax. The breakfast was delicious but the bed was so incredibly comfortable we almost missed it.
Then there's shopping. A few places to check out include
The Briar and the Burley (in Fountain Square Mall)
and my favorite… Target
I know that shouldn't be that exciting, you probably go to Target on a weekly basis, but this is the closest Target to me! I go, like, twice a year. It's sad.
There are tons of other little shops downtown that we didn't have time to check out.
That's not to mention the State Parks, trails, museums, the IU Auditorium with its ever-changing list of shows and events, and the Bluespring Caverns subterranean boat tours! I was pumped about that one but unfortunately it was a little too late in the year and the tours were closed for the season. Maybe come Spring.
After the day and night in Bloomington, we headed to Nashville, which is about 20 minutes away from Bloomington, but that's for another post. If you live in or around Southern Indiana and need something to do on a weekend, or are planning to visit for some strange reason, check out Bloomington and Nashville. And actually take pictures!
Check back in tomorrow for an amazing chocolate cookie recipe complete with pictures and fool proof instructions.
In the mean time, have any other recommendations to add? Leave it in the comments.
Love always,
Tara